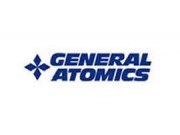 About General Atomics
General Atomics is a San Diego-based innovation firm with a history of successful solutions for energy, defense and environmental challenges.  Solutions range from the groundbreaking TRIGA test reactor to MagLev transport systems to running the nation's largest fusion energy program. General Atomics Electromagnetic Systems manufactures defense and commercial systems, including the Electromagnetic Aircraft Launch System, or EMALS, and the Blitzer™ electromagnetic railgun. Affiliated manufacturing and commercial service companies include General Atomics Aeronautical Systems, Inc., which produces the Predator® family of remotely piloted aircraft systems. For more information, please visit www.ga.com.
We recognize and appreciate the value and contributions of individuals with diverse backgrounds and experiences. Consider joining us and be part of a community of innovative and forward-looking people who together, are creating the future.
Jobs From General Atomics