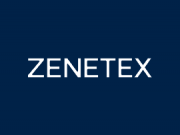 About Zenetex
Zenetex, pronounced zə-`net-iks, specializes in management and technology support services. For more than a decade, Zenetex has been providing IT, Engineering, Integrated Logistics, Foreign Military Sales, Program Management, Training Systems and Contractor Field Services solutions for a variety of federal government agencies and commercial organizations. With a proven and respected leadership team and the cultural philosophy of "where people care about your success," Zenetex is truly committed to the success of our customers and employees.
Specialties
IT Professional Services, Integrated Logistics, Foreign Military Sales, Engineering, Program Management, ITIL Training & Certification, Contractor Field Services, Strategic Communications
Zenetex is an Equal Opportunity Employer. Qualified applicants are considered for employment without regard to age, race, sex, national origin, sexual orientation, disability, or veteran status. We are devoted to hiring the most skilled individuals to support our customers and ensure that Zenetex remains a fierce competitor.