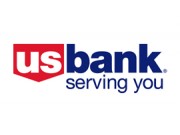 Service Disabled BusinessNo
Veteran Owned BusinessNo
Veteran-FriendlyYes
Has Veteran GroupNo
About US Bank
We honor and support veterans through our Proud to Serve Business Resource Group, supporting their professional development and work/life balance needs and celebrating their contributions. We also support the recruitment and hiring of veterans through our Bankers in Boots program. Watch this video for more information on our nationally recognized Proud to Serve Business Resource Group.
Having recently retired as a colonel from the U.S. Air Force reserves, I have a keen view into just how special the outstanding support, advocacy and care U.S. Bank provides in supporting our military members. The dedication and support U.S. Bank provides to its employees supports the individual service member and her/his family as well as honors the service of our military veteran employees. As a reserve officer for more than 15 years and having worked at other financial service firms, U.S. Bank is truly unique and stands out among its peers." - Michael Ott, President, The Private Client Reserve, U.S. Bank.
We're hiring veterans
Our commitment to hiring and supporting veterans, like you, is a top priority. The training, experience, leadership skills and commitment you bring makes U.S. Bank a stronger company and a better place to work.
Are you transitioning to a civilian career? Are you a National Guard or Reserve member who needs flexibility to fulfill your military commitment? Our nationally recognized programs and policies support your individual needs as you advance your U.S. Bank career.
Explore this site to see how your skills could be a great fit at U.S. Bank. Also, visit our general careers site,usbank.com/careers, to explore all that's possible at U.S. Bank.
Career support for military spouses/partners
For military spouses/partners, frequent relocation can be a barrier to finding and maintaining a fulfilling career. U.S. Bank supports your needs with flexible work arrangements and relocation options for many roles. We invite you to explore opportunities at usbank.com/careers. We're proud to participate in the White House Joining Forces initiative and Military Spouse Employment Partnership.
We support our military employees.
We have more than 2,000 employee veterans, including National Guard and Reserve members.
Our Military Leader Development Program recruits former military officers into branch management.
Our MentorConnect program creates mentor relationships that can help veterans transition to civilian jobs and advance in their careers.
We give special consideration to employee requests for internal transfers made necessary by military reassignments of spouses.
We offer eligible employees up to two weeks of paid leave in connection with a family member's military deployment.
We offer paid days off to newly hired veterans to attend to service-related medical conditions or participate in reintegration activities.
Our policies and procedures regarding leave, benefits and pay differential for Guard members and reservists is one of the most inclusive in our industry and exceeds state and federal standards.