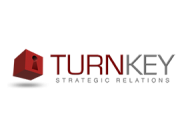 0vacancies
About Turnkey Strategic Relations
Working as a Trusted Ally™ with our clients, we provide personalized solutions and programs that create positive lasting change. Utilizing workshops, assessments, coaching and web based tools, we deliver results and solutions.
"Off the shelf" programs fail to live up to expectations and needs. At Turnkey, excellence is our minimum standard. Excellence is achieved through our integrity, ingenuity and creativity. All of our programs relate specifically to our clients.
The Turnkey team is passionate, motivated, knowledgeable and experienced.
Core values
Our core values speak to who we are as a company. We are passionate about them and work hard to exemplify them in all we do.
We help unlock our clients and employees potential

We empower, collaborate and innovate

We believe that relationships are everything

We have integrity, build trust, honor family and embrace friendships

We celebrate victories and enjoy laughter