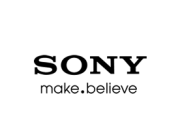 About Sony Electronics, Inc.
Be different. Be valued.
A company is only as good as its people. And in the fast-paced, ever-changing world of technology, they're even more important. Our people humanize us, grow us and like our customers, are the heart of everything we create and do.
At Sony, we want you for you.
So bring your unique voice, perspective, thinking and ideas—and watch great things happen.