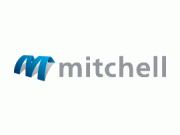 0vacancies
About Mitchell International, Inc.
Whether you've just graduated college or have years of professional experience, Mitchell can be your next great career move. At Mitchell, you can apply your unique skills and talents and help shape an industry-leading company while simultaneously accelerating your growth.
We are a software leader in San Diego, most recently named the city's No. 1 Software Company based on the number of full-time employees—which is now approaching the 2,000 milestone. Mitchell employees receive competitive compensation and benefits, as well as outstanding career growth opportunities, which has contributed to our recognition as one of the Fastest Growing Companies in San Diego.