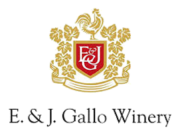 Service Disabled BusinessNo
Veteran Owned BusinessNo
Veteran-FriendlyYes
Has Veteran GroupYes
About E&J Gallo Winery
As a family-owned company, we believe in the importance of preserving and enhancing the land for future generations to enjoy. Co-founders Ernest and Julio Gallo laid the foundation for our commitment to the environment in the 1930's, and it is still evident today in how we manage all aspects of our business. Adhering to sustainable practices that are environmentally sound, economically feasible and socially equitable, we educate and inspire others to conserve and preserve. E. & J. Gallo Winery is committed to the communities where we live and work and believe that by acting in a socially responsible manner, we allow for our people and our planet to prosper. We are proud to be a leader in sustainable business practices. 
GALLO VETERANS ORGANIZATION (GVO) 
GVO is Gallo's ERG for veterans, those on active duty, and their allies, with the goal of providing a forum for support, networking, and professional development.