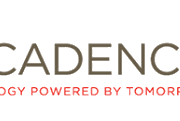 Service Disabled BusinessNo
Veteran Owned BusinessNo
Veteran-FriendlyYes
Has Veteran GroupNo
About Circadence
Powered by a culture of innovation and the demands of an evolving cyber landscape, Circadence offers cyber range solutions and cyber security learning platforms that leverage cyber-range-as-a-service technology and custom training content to address critical cyber challenges for enterprise, government, and academic institutions. Our unique approach to cyber security learning stems from the power of gamification and active-learning models.

Circadence is a fast-paced, challenging, and results oriented company that strives to meet the changing education needs of the cyber security industry. Our workplace culture is adaptable, respectful, and friendly with over 125 employees and growing across 4 locations plus a core remote workforce.

Circadence acknowledges each person's unique story and employs a diverse group of individuals who function cohesively and enthusiastically to create innovative solutions. We believe in collaboration, an all-hands-on-deck approach, and in the power of individual strengths to guide the collective output. We are proud to be an Equal Opportunity/Affirmative Action employer.

Jobs From Circadence